McClure steps back at 500 Startups after internal sexual misconduct investigation
McClure steps back at 500 Startups after internal sexual misconduct investigation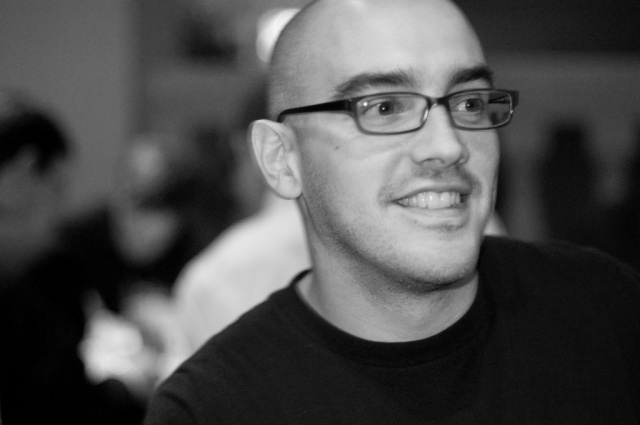 Dave McClure, the founder and public face of 500 Startups — one of the most prolific and best-known accelerator programs for early stage companies — has stepped away from managing the firm he set up (and largely built in his own image).
McClure is the latest venture capitalist to be ensnared in the industry's investigations into alleged sexual misconduct by investors with women that they were supposed to be mentoring or backing financially or simply professionally.
News of McClure's departure was first reported by The New York Times.
Since revelations of sexual misconduct at the venture capital firm Binary Capital (by its co-founder Justin Caldbeck) first appeared at the Information, basically unraveling the firm, other women entrepreneurs have come forward to share their own stories of harassment (and in some cases, assault).
Chris Sacca, another storied investor whose early bets in companies like Uber have made him a millionaire several times over, was also brought up in The Times' report. Sacca, who stepped away from investing earlier in the year, issued what amounts to a public apology in a Medium post earlier today for his behavior.
Sacca writes:
…as more and more brave women have come forward to share their own tales and experiences from the hostile environment of the tech world, it has become clear to me there is a much bigger underlying issue in this industry, and I am realizing at times I was a part of that.

Over the last week, I have spoken with friends, friends of friends, heard from people from my past including stories of how I'd behaved, and read incredibly thoughtful and courageous essays. I've learned that it's often the less obvious, yet pervasive and questionable, everyday behaviors of men in our industry that collectively make it inhospitable for women.

Listening to these stories, and being reminded of my past, I now understand I personally contributed to the problem.

I am sorry.
While Sacca has stepped away from investment, his former partner, Matt Mazzeo had jumped over to Binary Capital and had been planning to join the firm as a partner before allegations there unraveled the firm.
Meanwhile, here's the statement from 500 Startups' new chief executive, Christine Tsai, about the changes there:
In recent months, we found out that my co-founder Dave McClure had inappropriate interactions with women in the tech community. His behavior was unacceptable and not reflective of 500's culture and values. I sincerely apologize for the choices he made and the pain and stress they've caused people. But apologies aren't enough without meaningful actions and change.

Because of this, we made the decision a few months ago to change the leadership structure at 500. I took on the role of CEO, which involves directing the Management Team and overall day-to-day operations of 500.

Dave's role has been limited to fulfilling his obligations to our investors as a General Partner. In addition, he's been attending counseling to work on changing his perspectives and preventing his previous unacceptable behavior.

The actions we took weren't easy, but it was critical to us that we uphold our culture and values – even if it meant asking my co-founder to step aside in order for 500 to grow stronger.

That said, I'll echo what many are already saying. As much as we want to be part of the solution, we clearly have also been part of the problem. Undoubtedly there are ways I could have done more or acted sooner.

The change I want to see is a startup environment where everyone, regardless of gender and background feels welcome and safe. Where sexual harassment or discrimination will not impede great talent from producing great impact.

How do we make this change happen? How can we be that change we want to see?

It starts with me, and the work 500 started on and will continue to do. I am far from perfect, and 500 is far from perfect. But 500 is much more than one person, and we will continue building on our momentum of change. We have a lot of work to do.
Featured Image: Jared Goralnick/Flickr UNDER A CC by-ND 2.0 LICENSE
Source: Tech Crunch